Creativity and self-financing: Maxima supports the educational institute of Poviglio and Brescello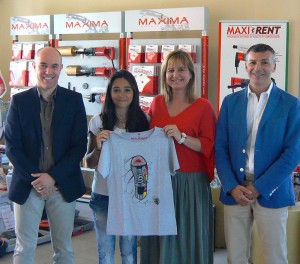 Maxima S.p.A., a company founded in Poviglio in 2001, has played one of the leading roles in supporting the initiative aimed at self-financing the after-school activities of the educational institute of Poviglio and Brescello.
In May 2014 in these towns, which are also well known because of the series of black-and-white films of Don Camillo and Peppone, was announced by the Headmistress Mrs. Elisabetta Mangi, a competition among its students aimed at expressing their creativity and choosing the best T-shirt.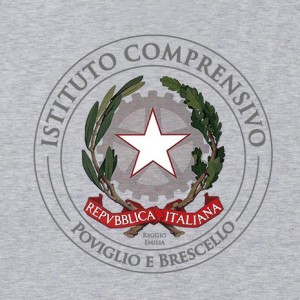 The winner is Elena Bellia, chosen by the students, and her T-shirt won the prize because it better represented the boys' taste. The shoe used as image, represented the world of students and youth. The sentence written on it: "If you have courage, the most beautiful moment of your journey is tomorrow" struck everybody, just like a perfect poster of modern youth.
Afterwards Maxima had two thousand T-shirts produced with the winning design and donated them to the school. And now the parents' committees can sell them at 10 euro each during the parties given by the school. Each T-shirt they are selling will help to finance the after-school courses, which are interesting and involve all the students of the institute.
With such action Maxima has really supported in a creative way both the school and Poviglio, and Brescello towns, with a project based on fundamental values and real passion.